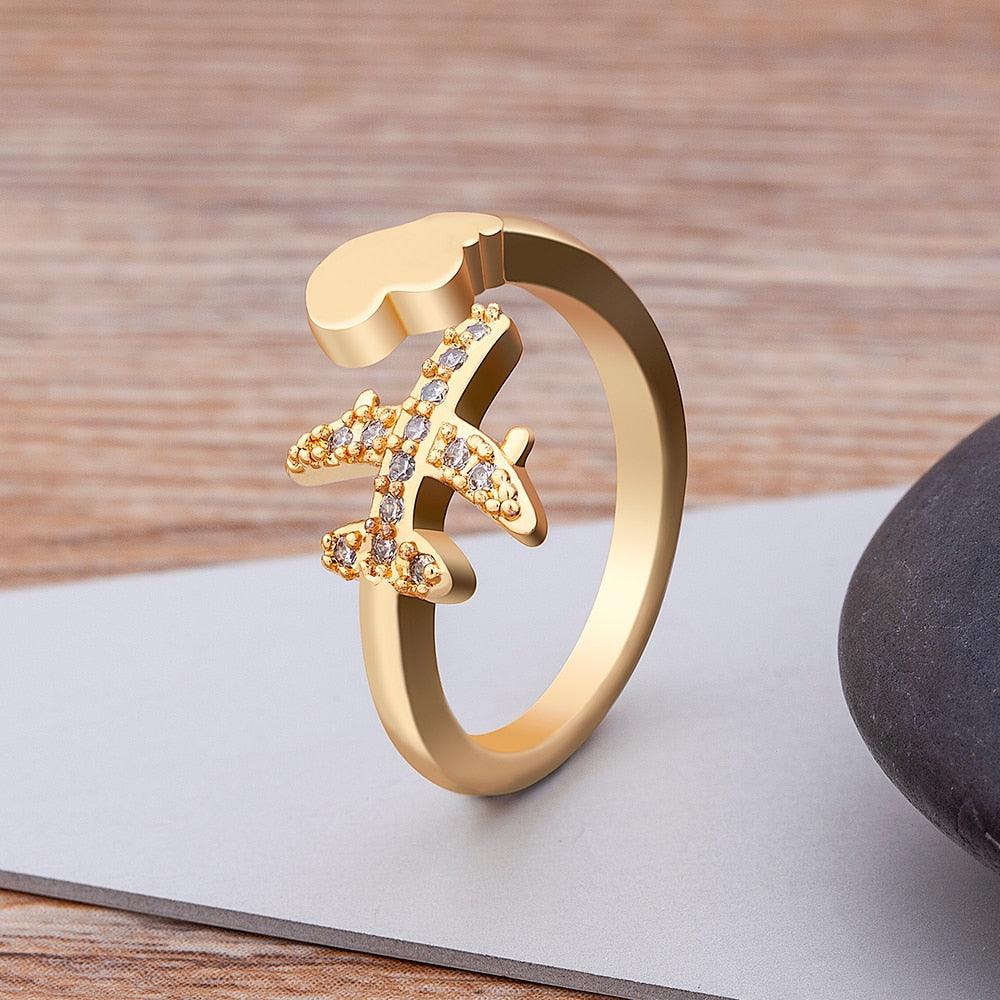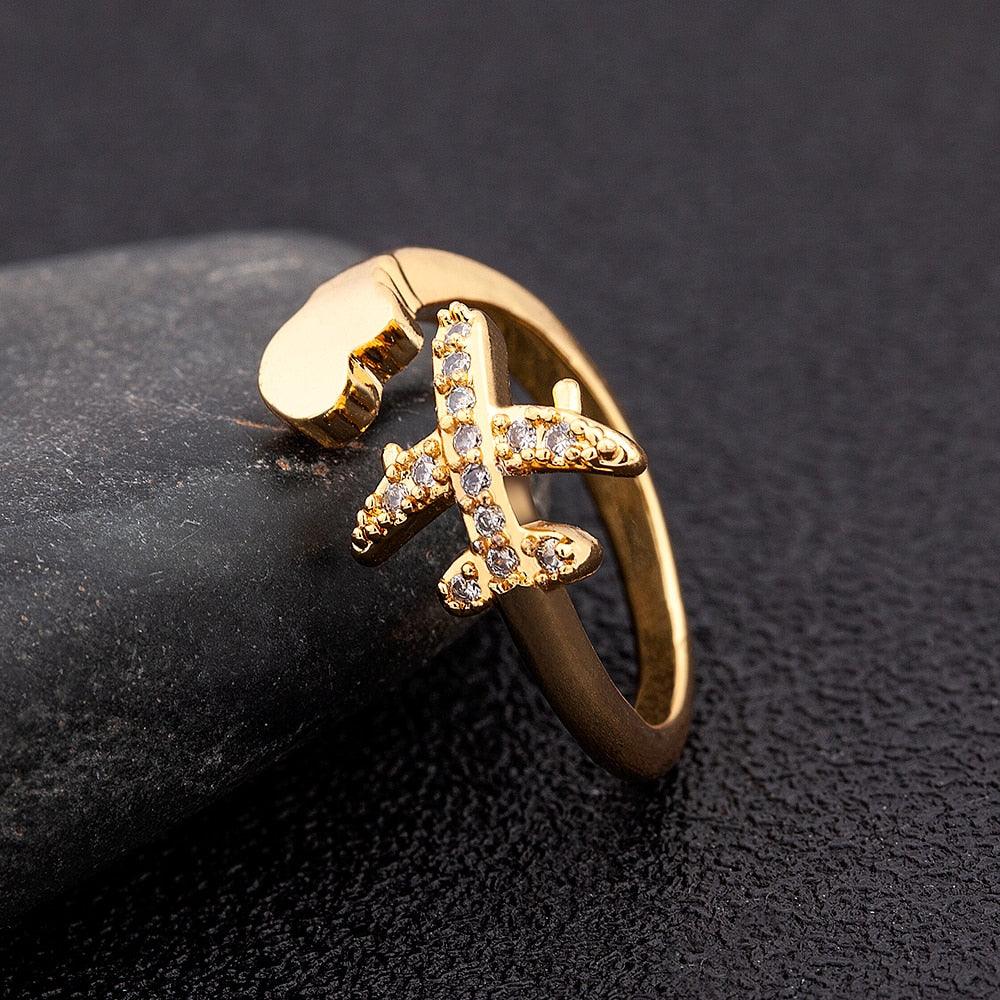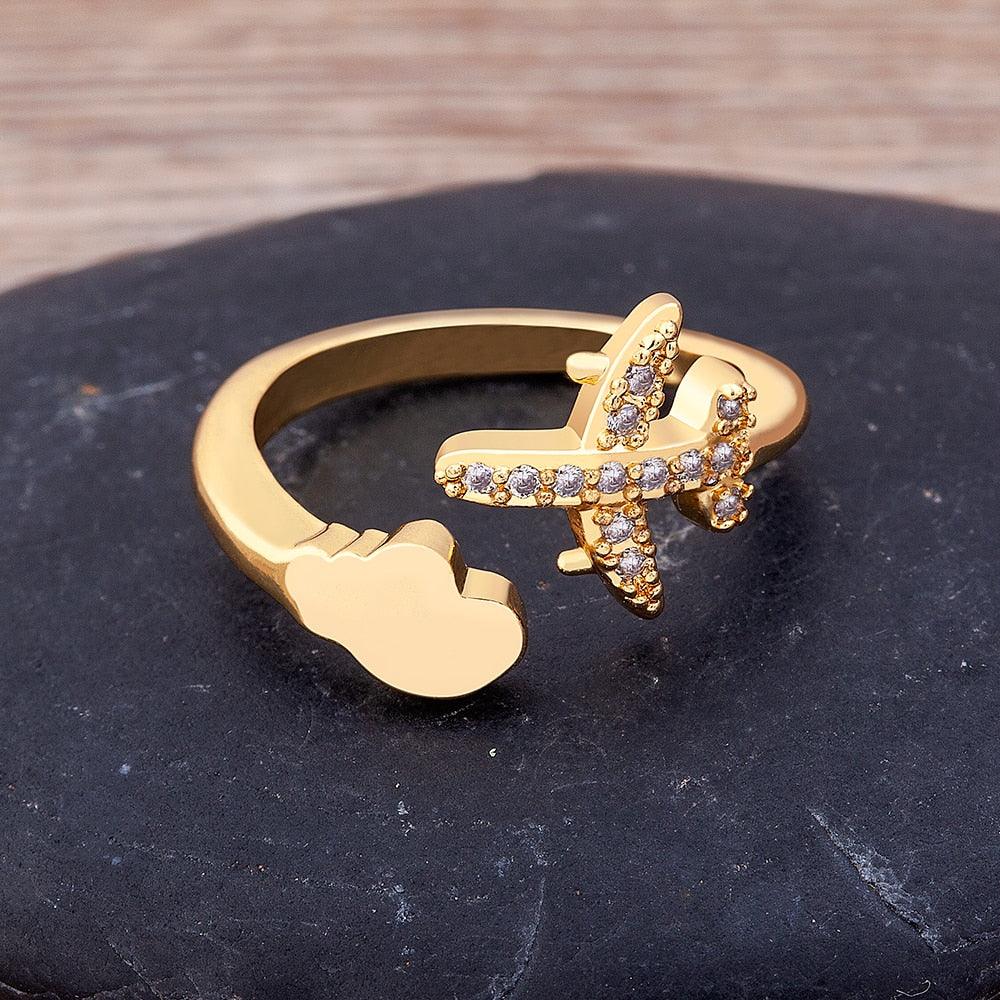 Amelia Adjustable Airplane Ring
Sale price
$26.99
Regular price
$0.00
(/)
Feel the adventure of flight with the Amelia Ring! Our unique airplane crystal adjustable ring brings a touch of the sky to your everyday ensemble. The intricate design features an adjustable fit so that it can move with you wherever the wind takes you. Dare to soar with the Amelia Ring!
 

🎁 Get One Free: Add three items to your cart, and watch the magic happen—enjoy a freebie on us! Because who doesn't love a little extra something?

🚚 Free Shipping on Orders $39 and Above: Elevate your shopping spree even more! Unlock free shipping on orders of $39 or more—because the best things in life should come without an extra cost. A small fee of $5.99 applies to orders below $39.
At Rosetose, your jewelry is not just an accessory; it's a treasured piece of your story. To ensure it remains radiant and cherished for years to come, we've crafted these simple care guidelines:



Gentle Cleansing: Extend the life of your Rosetose jewelry by gently cleaning it with a soft cloth, keeping it as brilliant as the day it captured your heart.
Thoughtful Storage: Store each piece individually in a dedicated bag or box, preventing them from mingling and minimizing exposure to dust and air, so they're ready to shine whenever you are.
Chemical-Free Zone: Shield your jewelry from harsh chemicals that can dull its brilliance over time, ensuring it continues to reflect your unique style and elegance.
Activity Awareness: While your Rosetose jewelry is resilient, we recommend removing it before bathing, swimming, or partaking in strenuous activities, protecting its pristine beauty.
Beauty Sleep: Allow both you and your jewelry to rejuvenate by setting it aside before bedtime, so you both wake up refreshed and ready for a new day.
Handle with Care: Put on your jewelry thoughtfully, avoiding accidental drops onto unforgiving surfaces, and savor every moment with your exquisite pieces.


Your Rosetose jewelry represents your story, your style, and your elegance. With these friendly care instructions, you'll keep it gleaming and treasured for generations. Thank you for choosing Rosetose, where your satisfaction and jewelry's longevity are our top priorities.
Shipping:

At Rosetose, your convenience is our commitment. Our commitment to efficiency means we strive to process all orders within 3 business days. In the event of higher-than-usual order volumes, there may be slight processing delays, but rest assured, your satisfaction remains our focus.

We believe in making your shopping experience as smooth as possible. That's why we offer free shipping for orders totaling $39 or more. Your satisfaction is our priority, and we want to make sure you get the best value.

For orders under $39, a small shipping fee of $5.99 will apply. This fee helps cover the cost of shipping for smaller orders and ensures transparency in our pricing. We want to be upfront with you, our customer, and provide affordable shipping options, while still delivering a great shopping experience.

The shipping duration varies depending on your location. After your order has been shipped, anticipate receiving it within 2 to 3 weeks. We understand the importance of timely delivery and work diligently to get your products to you as swiftly as possible.



Returns:

We put you, our valued customer, first. If, for any reason, you're not delighted with your purchase, you have 30 days to initiate a return or exchange, and we'll happily provide a complete refund.
As a testament to our confidence in product quality, we stand firmly behind our offerings.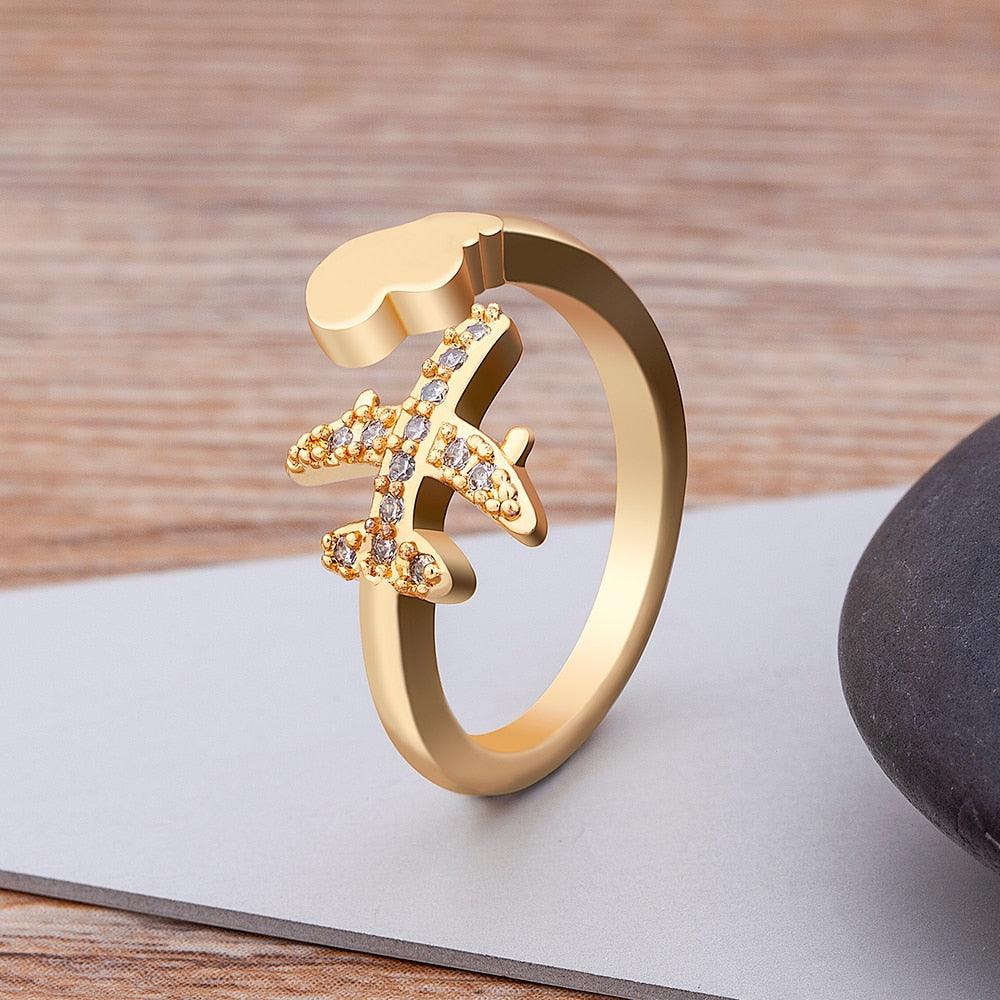 Amelia Adjustable Airplane Ring
Sale price
$26.99
Regular price
$0.00
Choose options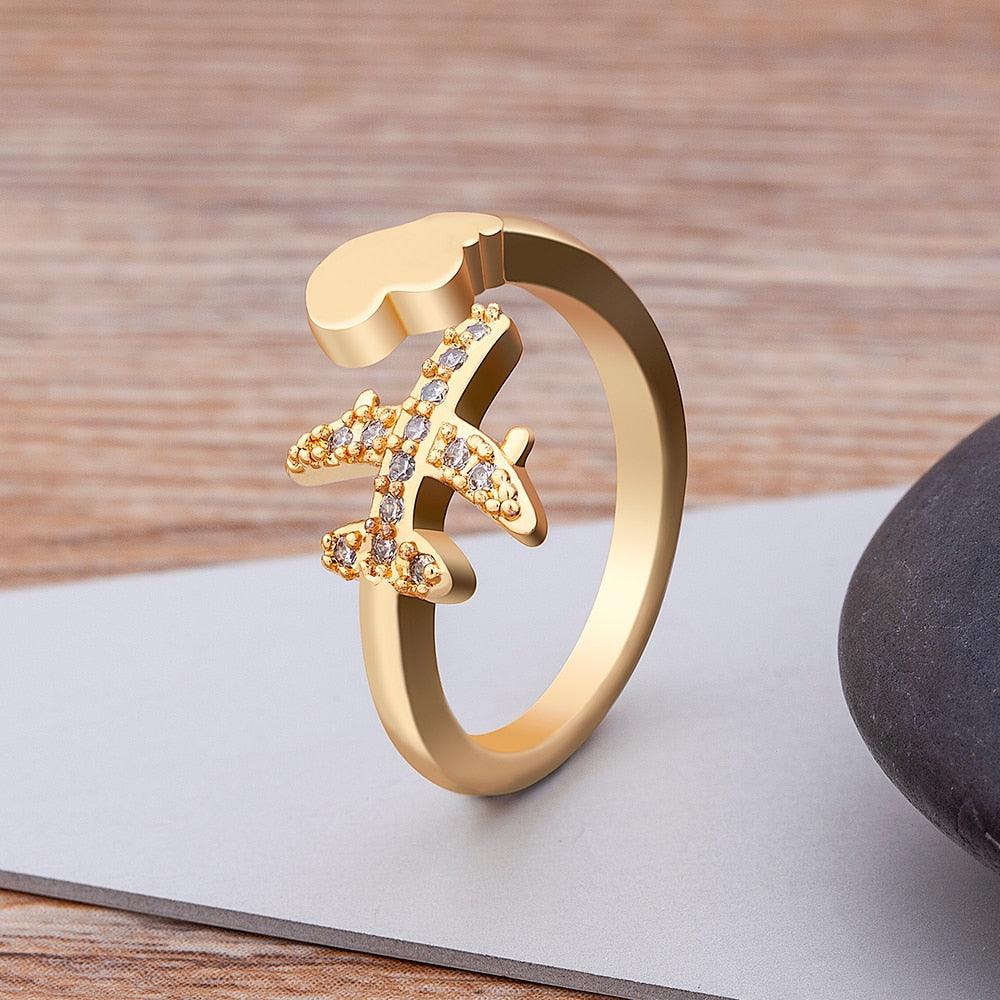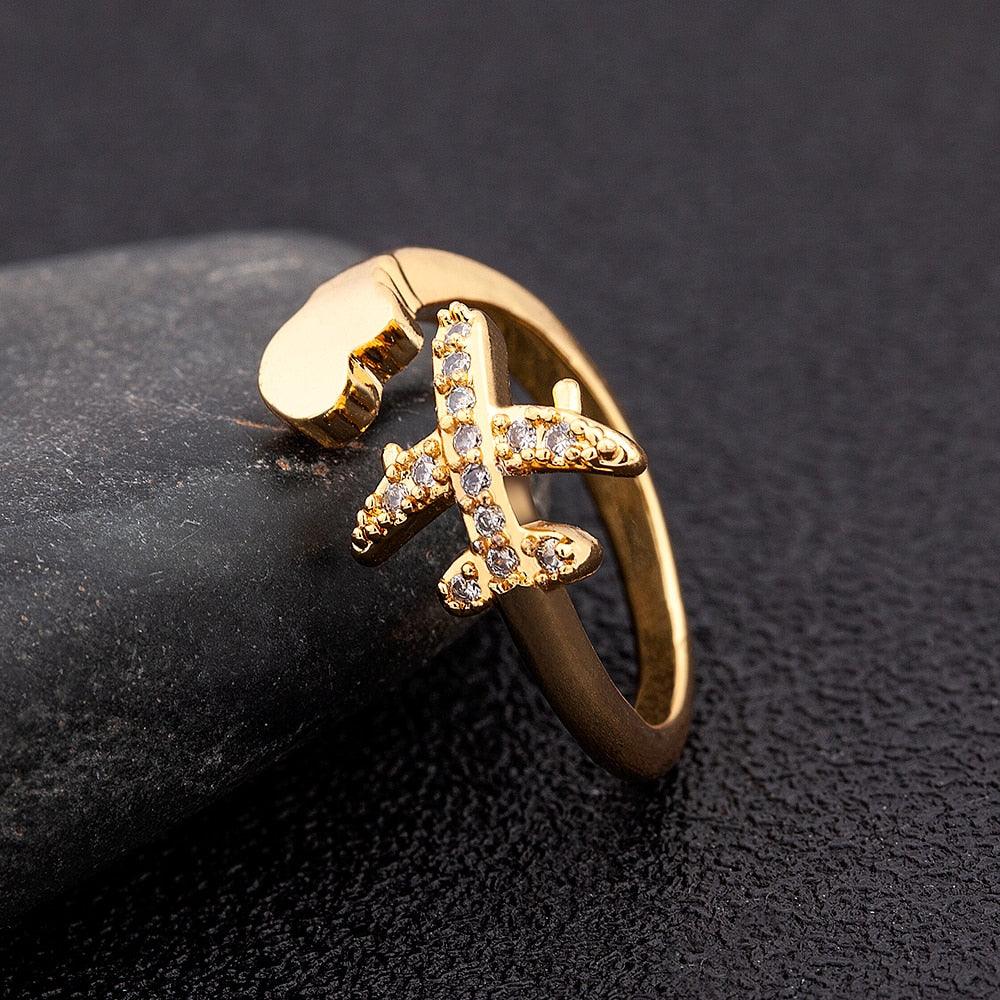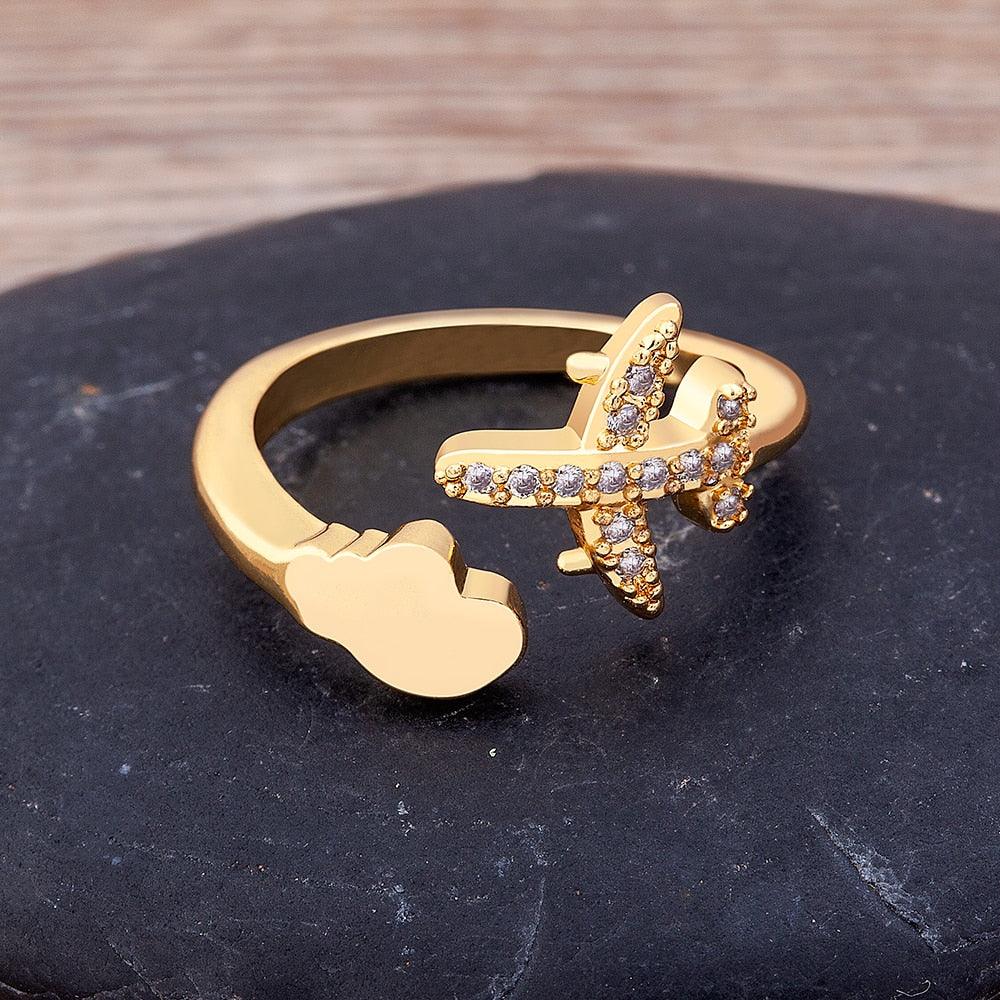 Where Elegance Meets Exceptional Quality
Discover the World of Rosetose Jewelry
At Rosetose, we hold ourselves to the highest standards of excellence. We take immense pride in offering jewelry of exceptional quality, and our unwavering commitment is to ensure your complete satisfaction. With Rosetose, you can trust that your shopping experience will be nothing less than outstanding.

Your joy, your elegance, and your satisfaction are at the heart of everything we do. Thank you for choosing Rosetose as your trusted jewelry companion.
Amelia Adjustable Airplane Ring
Excellent products, recommend 1000%, fast and safe shipping
Amelia Adjustable Airplane Ring
This is the third order I make, the truth is that I am delighted with quality and shipping, they are perfect accessories for anyone and at super accessible prices, I recommend them 100%. Feel free to buy, the color is still intact after several months, it obviously needs care to keep the jewelry in its ideal shine but only the common care of any jewelry,
Amelia Adjustable Airplane Ring
Very delicate and well made ring. They don't fade so easily, so I bought more models.
Amelia Adjustable Airplane Ring
Like the photo. Arrived fast.